ECOPERLA NANO
NANOFILTRATION
You need a system that will prepare water for ionization? You want it to be cleaned from dangerous substances, but has naturally occurring minerals You want to reduce the level of water hardness without the urge of buy-in water softener? Some ionizer manufacturers recommend to use nano filtration before water ionizer. This method prevents the system from failures.
Ecoperla Nano is a nanofiltration system that will work perfectly in the process of water filtration before ionization. Efficient membrane by Ecoperla reduces TDS and the level of water hardness. Water will not cause the ionizer to fail, and it still will have the features needed for production of alkaline water. Ecoperla Nano is capable of filtrating 340 liters of water during 24 hours.


GET TO KNOW ECOPERLA NANO

Ecoperla Nano is a nanofiltration unit manufactured from the best components in Europe. it is designed to improve drinking water quality in households. Ecoperla Nano removes from water:viruses, bacteria, pesticides, chlorine, particles of mechanical impurities. The degree of water hardness and TDS indicator are reduced by half compared to the raw water parameters at the entrance to the device. The system filters the water in five stages.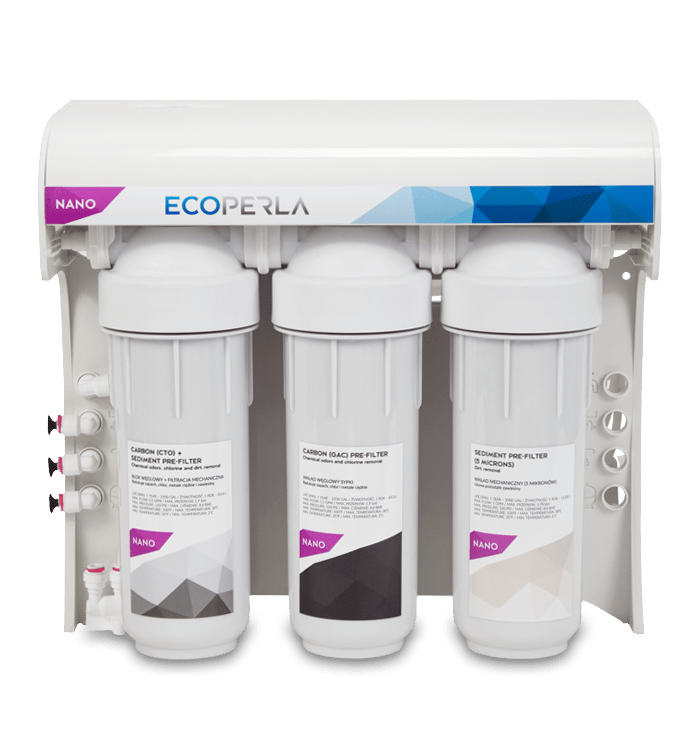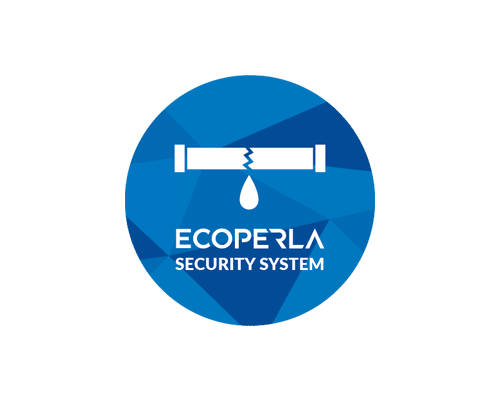 Works well before water ionizers
Reduces salinity and water hardness by half
Might be used as an alternative to reverse osmosis
Does not remineralization
Very good nanofiltration membrane under Ecoperl license
Provides low waste to the sewer, which generates additional savings
Has a compact frame with hinged covers for easy replacement of the cartridges
Uses the Ecoperla Security System to protect against flooding
Ecoperla Security System protects kitchen and kitchen furniture from the likelihood of flooding. It doesn't need the power. When the system detects the leakage its most important element expands and immediately closes the water supply to the device.


Aesthetic filter body – all cartridges and membrane were placed in a compact housing. The filter body has holders that orders all hoses and fittings
Moreover the system has fittings that allow you to hang them in the cupboard and save space in the cupboard
Easy installation – on the filter body there are symbols that greatly facilitate the proper connection of the hoses
Filter housings- were made of quality plastic and are hinged for even easier maintenance
Tank- Ecoperla Nano was equipped in external 16 liter tank made of durable plastic and stainless steel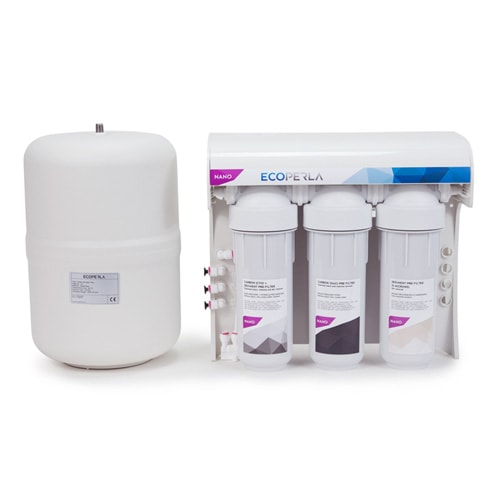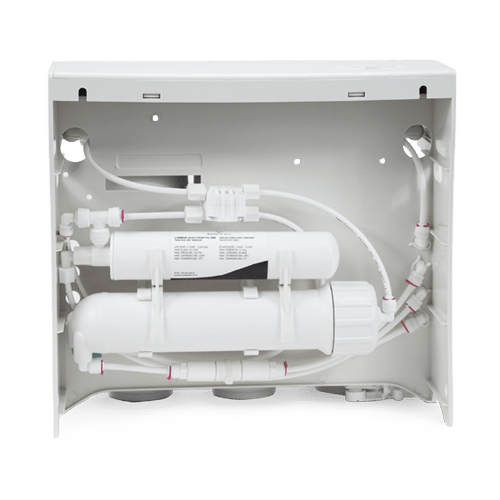 The nanofiltration membrane 100GPD by Ecoperla is responsible for the main filtration process. Ecoperla Nano has the best quality cartridges characterized by high performance and durability.
The description of each filtration step:
Mechanical cartridge – removes solids
Powdered coal cartridge – absorbs chlorine and heavy metals
Pressed carbon cartridge – removes carbon monoxide, cleans water
Nanofiltration membrane- reduces water hardness, bacteria and viruses
Post filter carbon cartridge – improves the taste and odor of water